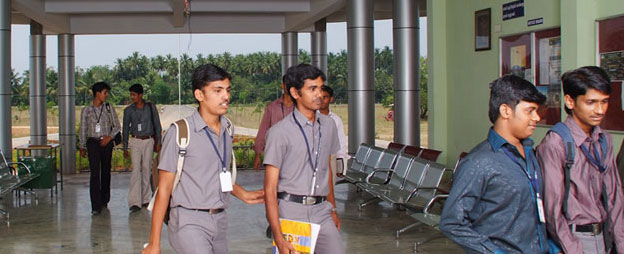 Star Lion College of Engineering and Technology has become a preferred college for students aspiring to pursue their Engineering degrees and adopts the path of continuous self-improvement by assessing the needs of the Industry.
Admission Form 
ADMISSION PROCEDURE :
1. Government quota-Students admitted through counseling 65% of seats filled by Government quota.
2. Management quota-Students admitted through Management .35% of seats filled by this quota.
3. Fees structure- As per Tamilnadu State Government norms.                            
TRANSPORT FACILITIES:
The college buses will be operated from Kumbakonam, Thanjavur, Vallam, Thiruvaiyaru, Thirukattupaalli, Budalur and it should be free of cost for all the students.
AVAILABILITY OF SEATS :

Under Graduate Programmes
| | | |
| --- | --- | --- |
| S.NO | NAME OF THE COURSE | APPROVED INTAKE OF THE STUDENTS |
| 01 | B.E- CIVIL ENGINEERING | 60 |
| 02 | B.E -COMPUTER SCIENCE AND ENGINEERING | 60 |
| 03 | B.E-ELECTRICAL AND ELECTRONICS ENGINEERING | 30 |
| 04 | B.E-ELECTRONICS AND COMMUNICATION ENGINEERING | 30 |
| 05 | B.E-MECHANICAL ENGINEERING | 60 |
Post Graduate Programmes
| | | |
| --- | --- | --- |
| S.NO | NAME OF THE COURSE | APPROVED INTAKE OF THE STUDENTS |
| 01 | M.E-STRUCTURAL ENGINEERING | 18 |